It feels good to be recognized for the efforts one puts in their field. Centilytics is no stranger to recognitions and awards, but each award holds a special place for us.
While the Red Herring Top 100 Asia Winner recognition was a milestone we achieved in 2019. This time around, we bring you fresh updates on the awards and recognition that Centilytics has achieved in its bid to democratize the cloud while harmonizing technology with services. Here are the new Awards and recognitions that have been bestowed upon Centilytics in 2021.
Startup of The Year — Globee Golden Awards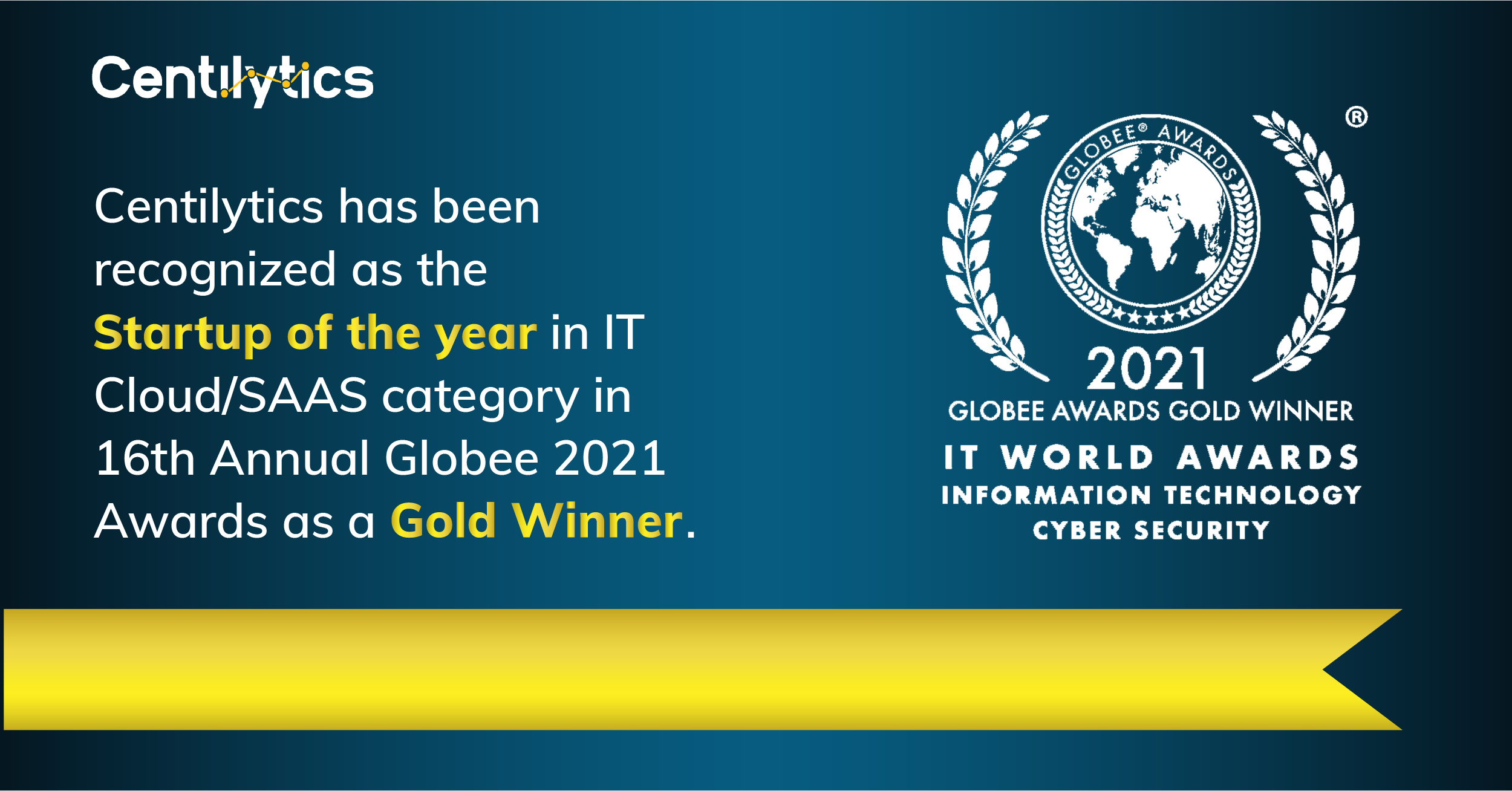 The Globee® Awards are one of world's premier business awards that recognizes winners across 11 different programs.
Given how prestigious the award is and the stringent process associated with getting one, we are proud to state that Centilytics has been recognized as the "Startup of the Year" for 2021 in Cloud/SAAS category at 16 Annual 2021 IT World Awards.
Globee Silver Award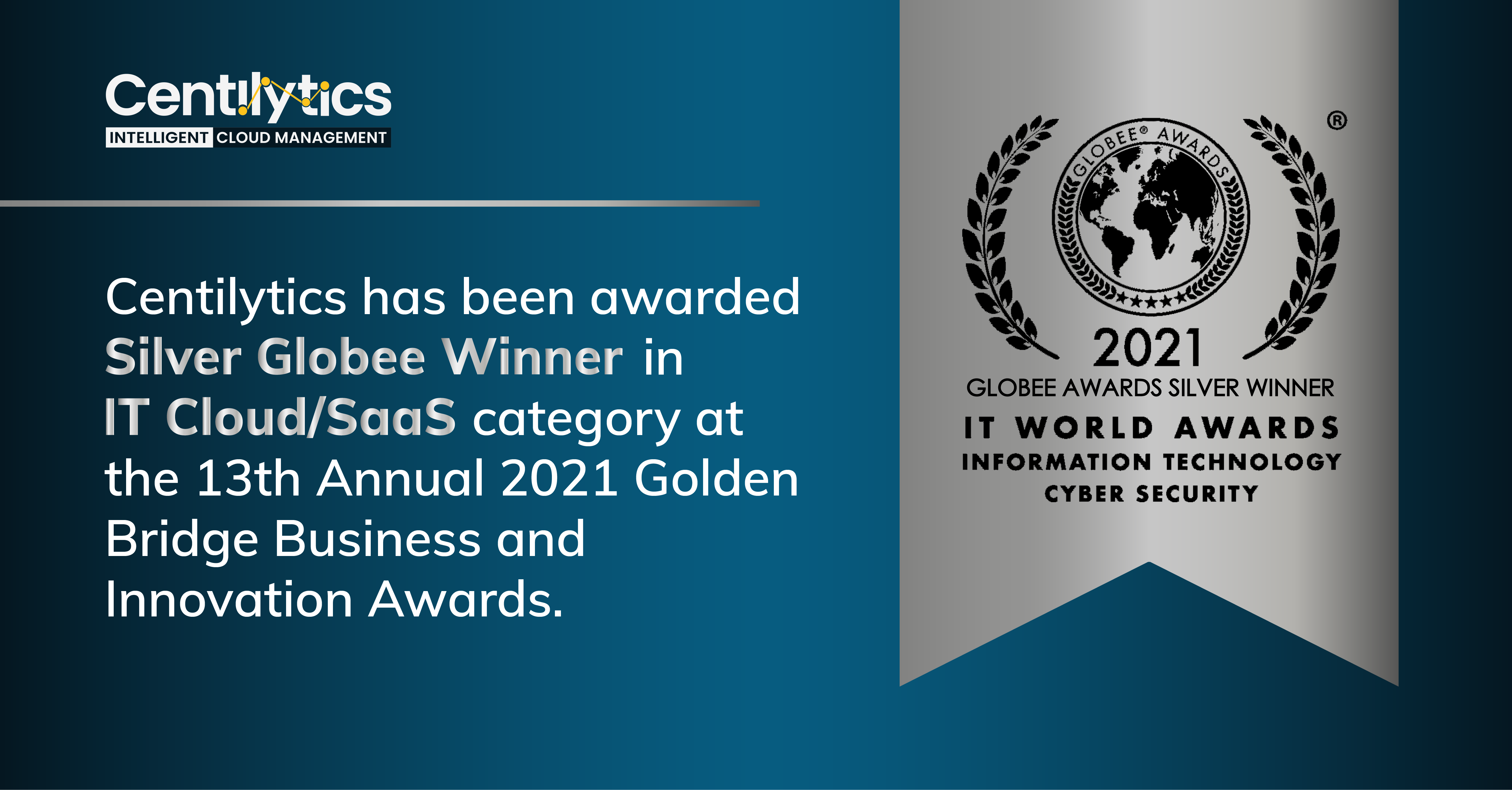 In the same event that we talked about above, Centilytics was bestowed with the Silver Globee Winners award in the IT Cloud/SaaS category at the 13th Annual 2021 Golden Bridge Business and Innovation Awards.
ISV of India, 2021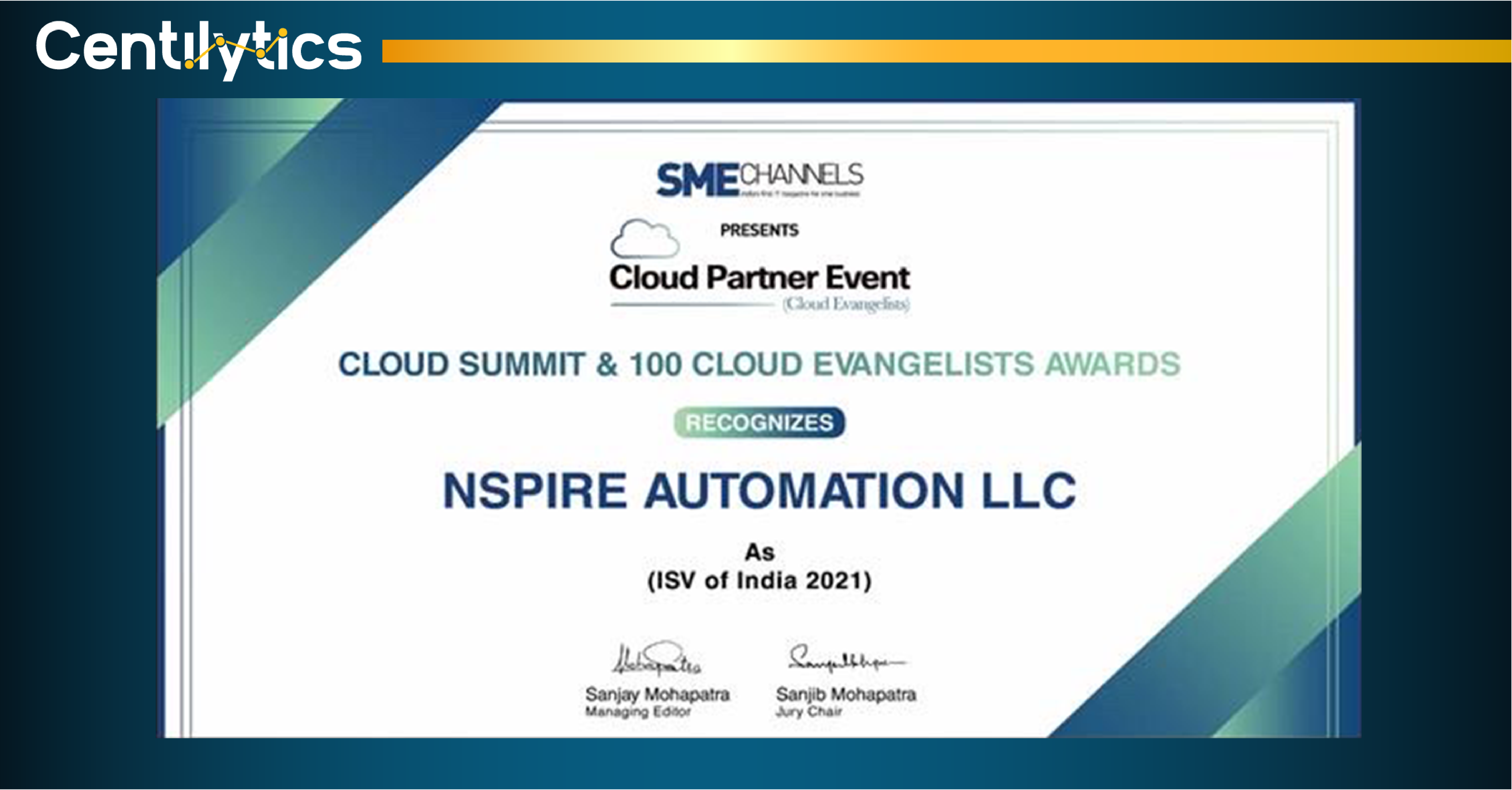 Centilytics (registered as Nspire Automation LLC) was recognized as the ISV of India, 2021, at the Cloud Partner Event presented by SMEChannels.
With Centilytics 3.0 in full swing, we are more than enthused to be getting awarded and recognized by leading panels of the industry. Every award we receive has a unique position for us, and it serves as the fuel to work further toward success. Here's to more awards and recognitions as we democratize the cloud, one user at a time!