 "Cloud Management" is difficult to conquer. The throne is full of thorns and to claim your cloud throne, you need the support of 5...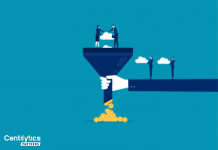 Congratulations, you have recently migrated a large data center to the cloud and you can now take pride in calling yourself a...
[td_block_social_counter custom_title="STAY CONNECTED" facebook="envato" twitter="envato" youtube="envato"]
Today, companies have the power to take their enterprises to new heights. They do so by embracing digital transformation and the power of data....